The Business Advisors

Results
We work with you on a personal level to determine the best solutions for your unique needs, then leverage our seasoned expertise to achieve the best possible results.
Relationships
We are your trusted partner in success. Our firm is large enough to offer a full range of professional services at a fair price, but small enough to give you the individual attention that you deserve.
Relief
Rest assured that when a need arises, our firm is ready and capable to handle everything for you so you can focus on what matters most to you.
MONIKAH KELLY
Business Advisor
Phone: (770) 703-1049
Monikah Kelly is one of our Business Advisors for DVMarashall & Associates, Inc.  Monikah has over 20 years of experience in the legal profession, over 10 years of experience in business management, financial strategy/planning, tax & accounting, to include, but not limited to bookkeeping, payroll, quickbooks and various tax software and entrepreneurial since 2005.  Monikah earned two degrees – Paralegal and Business Management.  She is very knowledgeable and driven with a belief that respect, integrity & credibility is the key to any business relationship. Also, knowing that continued education is the only way to be successful & grow, she requires all employees, to include herself, to undergo yearly training to stay up-to-date on the latest tax law changes.  Monikah is a native of Philadelphia, PA, wife, mother and grandmother.  Outside of business, she loves family time, travel, football, theatre, music and exploring new things.
---
BARBARA OLDHAM
Business Advisor
Phone: (310) 429-3566
Barbara Moore is one of our Business Advisors for DVMarshall & Associates, Inc.  She has more than 25 years of progressive experience in providing quality accounting and tax services to clients. In her role, she works with a variety of clients as well as implementing the vision and mission of the firm. Barbara also focuses on providing practical tax efficient structures and strategies to closely held businesses, business owners, entrepreneurs, and corporate executives. Her primary areas of concentration are individual taxes, corporate/partnership taxes, non-profit entities, multi-state taxation, and compliance. Her client base includes real estate, salons, consulting firms, retailers and contractors. Barbara has experience with setting up corporations, partnerships, limited liability companies, sole proprietorships, and she specializes in individual tax planning. Barbara has a wide range of experience and expertise in quickbooks, bookkeeping, payroll and various Tax and Accounting software. Barbara graduated from Florida State University with a MBA in Finance & Accounting in 1993.
Our Staff
Marilynn Bowie
(Executive Assistant)
Marilynn Bowie joined our team in December 2019 as an Executive Assistant. Marilynn has a varied background in Administration, customer service and editing with a little public relations along the way as well. She finds the accounting and finance industry quite interesting and is looking forward to helping DVMarshall bring out the best in our clients. She sees it as similar to some of her administrative work in her past experience. She primarily handles executive and client scheduling, travel, receptionist duties, and various other administrative tasks. She is the friendly voice that will most likely greet you when you call DVMarshall & Associates. Marilynn has an eye for fine art.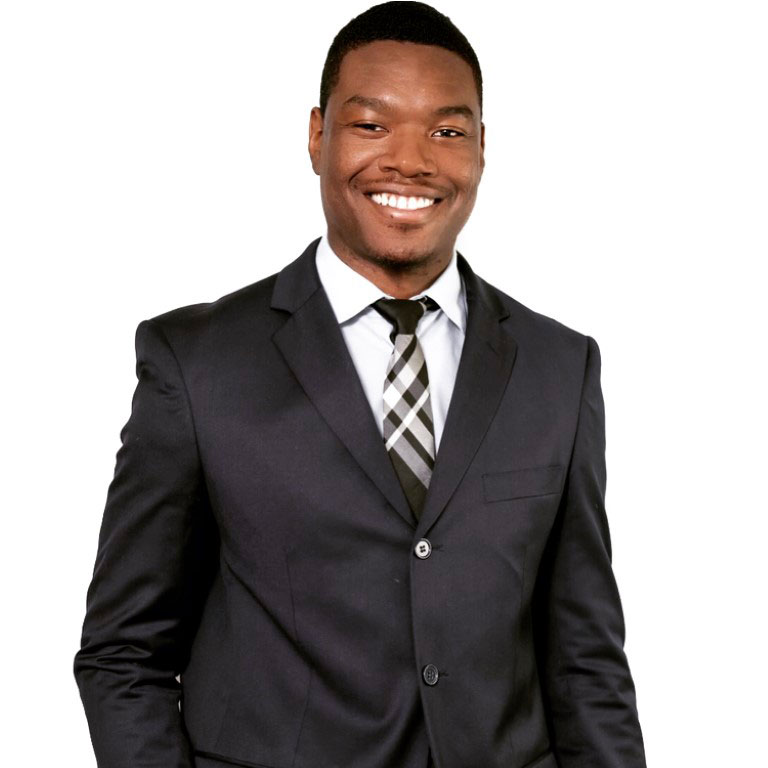 Kevel Smith
(Accounting Specialist)
Kevel Smith is DVMarshall's accounting specialist. He has a diverse background in accounting varying across multiple industries. With a passion for numbers and an eye for detail, Kevel has helped many clients understand and manage their finances. He has always enjoyed working with others to find solutions and values working alongside his team. Kevel primarily handles DVMarshall's accounting responsibilities such as creating insightful financial reports. Kevel graduated from the University of West Georgia with a Bachelor's Degree in Finance. Outside of work, Kevel loves to watch comedy shows, sport highlights, and news updates of the day.